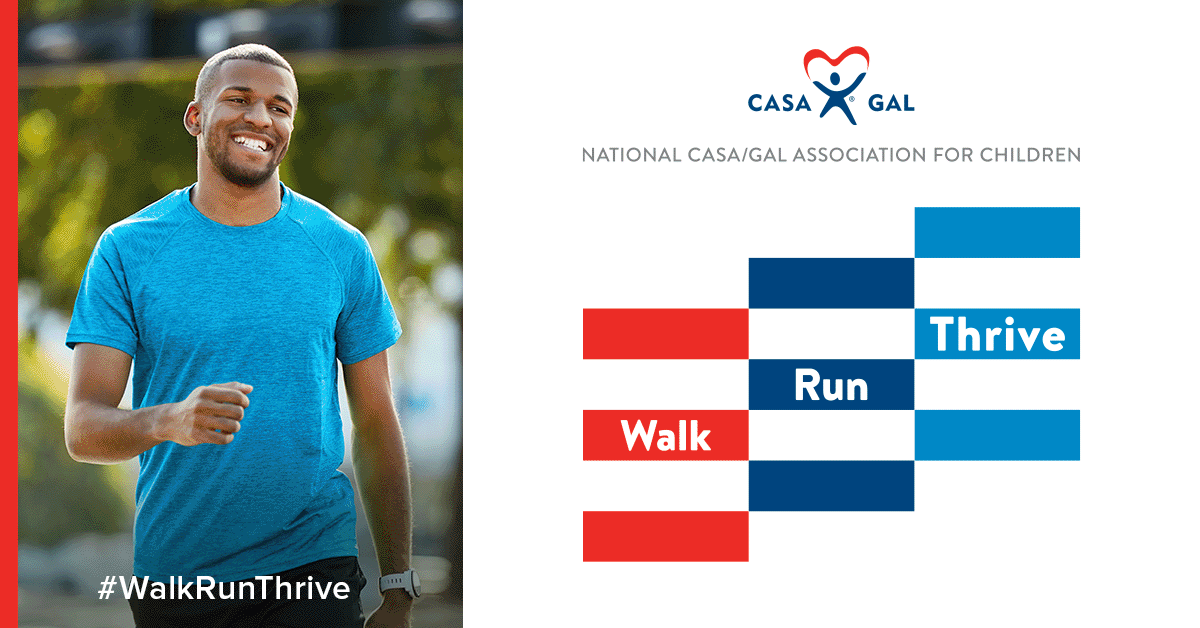 May 1-2, 2021.
Aimed at raising awareness for all CASA/GAL programs, Walk. Run. Thrive. will take place the first weekend in May—May 1-2, 2021. Rather than traveling to one central location on a specific race day and time, you, your family, and friends can participate by walking or running wherever you are, choosing your own day, time, and pace. 
As part of the $35 fee, each registered participant will receive a signature event t-shirt. Participants are encouraged to share their walk or run on social media to promote the mission of CASA/GAL programs.
However you choose to participate, you will become part of something bigger. Whether you walk alone or with a small group, you will be part of a nationwide effort to support children and families.
Looking for other ways to support children in Nevada who have been abused or neglected?
Your support of the Nevada CASA Association helps us recruit and train CASA volunteers for every abused and neglected child in Nevada. 
CASA Volunteers ensure that abused and neglected children have a voice in court and that they are placed in a safe, loving, and permanent home with the opportunity to thrive.
Your generosity will go a long way.